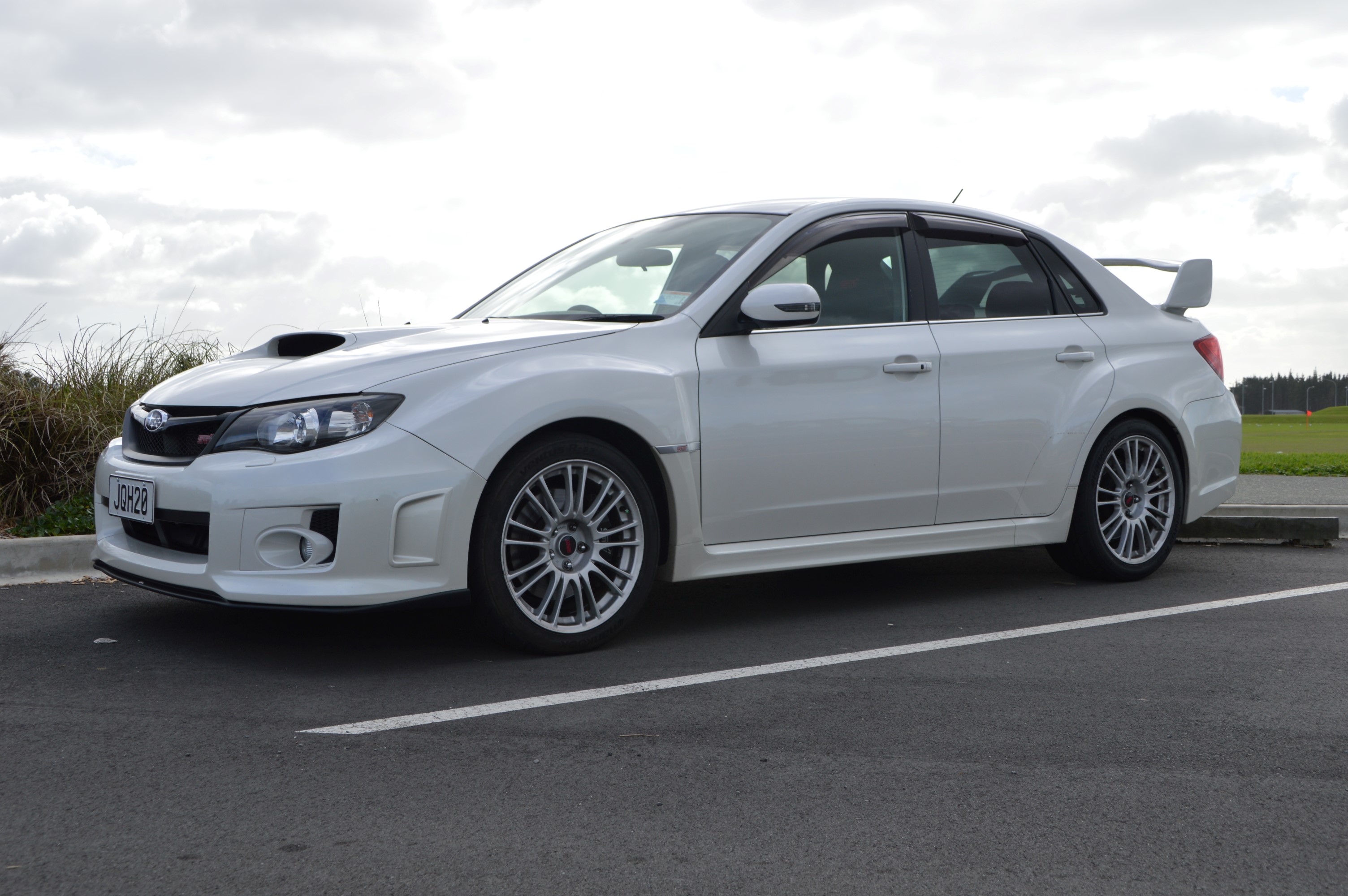 Posts

117

Joined

Last visited
Recent Profile Visitors
The recent visitors block is disabled and is not being shown to other users.
8e4r's Achievements

Full License (3/7)
Hopefully not a whole lot, but thought I'd get it checked over whilst I have the engine out. Transmission is 5 speed but I'll look them up and also @Niran's suggestion, thank you both.

Apart from PBMS, does anyone have recommendations on who does good work reconditioning cylinder heads? The transmission and steering rack also needs checking over, but finding a good workshop to get the heads overhauled is top priority. I'm based in Auckland but happy to listen to any advice on good workshops across the country. Thanks in advance!

Currently doing a rebuild and found a few mentions of the short block part number Winger sells in these threads hopefully the information below clarifies any uncertainty for future buyers 10103AB470 - EJ207 semi closed short block only (oil pump kit not included) 10103AB470K - same block as above, but with the 10 mm oil pump kit (includes 10 mm oil pump, oil cooler and filter) 10103AB470K12 - same block as above, but with the 12 mm oil pump kit (includes 12 mm oil pump, oil cooler and filter)

I stumbled on this too during my Google searches, nice read! Will update this topic if I find any concrete information, cheers for the responses everyone.

1

Thanks! I'll have a chat with the guys at PBMS when I get the car tuned.

Hey guys, just wondering if anyone knows what is required for the 'Auto' button intercooler water spray to trigger? A few Subaru forums point to the ECU controlling this (unconfirmed). Does anyone have more info on how this works and under what circumstances (e.g. from x PSI boot & y intake temperature etc.)? Specifically after info on how this works on the GCs, as it may be different on the GDs and newer. Cheers.

1

Will post a more detailed message later but my car has been stolen from the Papatoetoe park and ride train station (Auckland). As per the title, silver V2 WRX registration FUY268. Stolen some time between 0730 and 1745 on Friday the 25th November, 2016. Likely to be stripped for parts, if this is the case it may actually be quite obvious. There are a few rare/unique items on this car: STi five spoke gold alloy wheels, with STi stickers on each wheel ARC intercooler Custom spec'd Bilstein suspension with red Tanabe springs STi Genome boost gauge Distinctively, the right rear door and quarter panels are a different shade of silver as they were being resprayed/worked on. See the photos below for the parts I've described and also a photo of the car itself. Has been reported to AT and the police. Please keep an eye out if anyone has seen my car my contact number is 021 037 3690. Photos to come when I find a way home. Pretty devastated right now. Thanks.

Based in Auckland. Yeah I meant that if I source the right one first, then when I go to replace it I won't have to go through the drama of finding they're not the same!

Hi everyone, Just wondering if anyone knows how many variations of the heater core Subaru used in the 90s? Looking for a replacement heater core for my 1996 V2 WRX. Be nice to know if other models fit first without having to take mine apart to check. Thanks.

Hi all, Installing my PBMS baffled sump soon. Just wondering if anyone has had any experience with the cork gasket they supply with this kit? The options I've got for sealing the oil pan to the block: 1) RTV silicone and cork gasket 2) RTV silicone only 3) Cork gasket only Aligning with either the first or second option. I know the second will definitely work as this is how Subaru does it. Any thoughts from people who have used the PBMS cork gasket? Thanks.

+ 1 [quote name='sti8u said: just underload bro.driving along in 3rd you can feel it.as the revs got higher you could fell it more. guna drive it tomro and see how it is. If it's happening under load it's very likely the coil plugs/pack need attention, quite a common issue with the older EJ20G engine which uses individual coil plugs, housing is prone to cracking. But the wasted spark coil pack design (WRX versions 4 through to 6, EJ20K and EJ207 engines I think?) will cause similar issues and symptoms with age. If the spark plugs haven't been changed lately it might also be a good idea to get them sorted at the same time.

I think I saw your set on Trade Me, they're the white set of TE37s aren't they? What do people think of 225/45/R16: (Height: 605 Width: 228) - I'm thinking this might just be a bit too wide, though it's actually only 14mm (so 7mm on each side) wider than the standard 205/50/R16 Toyo T1R which is what I currently have (Height: 609 Width: 214) or 205/55/R16: (Height: 628 Width: 213) - Don't like the idea of riding the car's axle points 9.5mm higher than normal especially for a set of race/track tyres but these will definitely fit within the guards without any troubles So just wondering what the general opinion is, still doing more research but I will definitely be getting a set in the near future, cheers all!

Anyone here uses R888s on 16" alloys? Since they don't make a 205/50/R16 for the R888s I was just wondering what most people go with as an alternative. They'll be going on OEM STi Rays TE37 alloys so the standard 16x7 ET53. Thanks!

Fair enough, got mine from Singapore. Thanks for clearing that up though, cheers!

Yea mine is from over seas, was just about to mention that. I'm missing SU - 1 on my manual least that clears it up . Must not have had JDM imports in that country....
Who's Online

0 Members

, 1 Anonymous, 10 Guests (See full list)

There are no registered users currently online