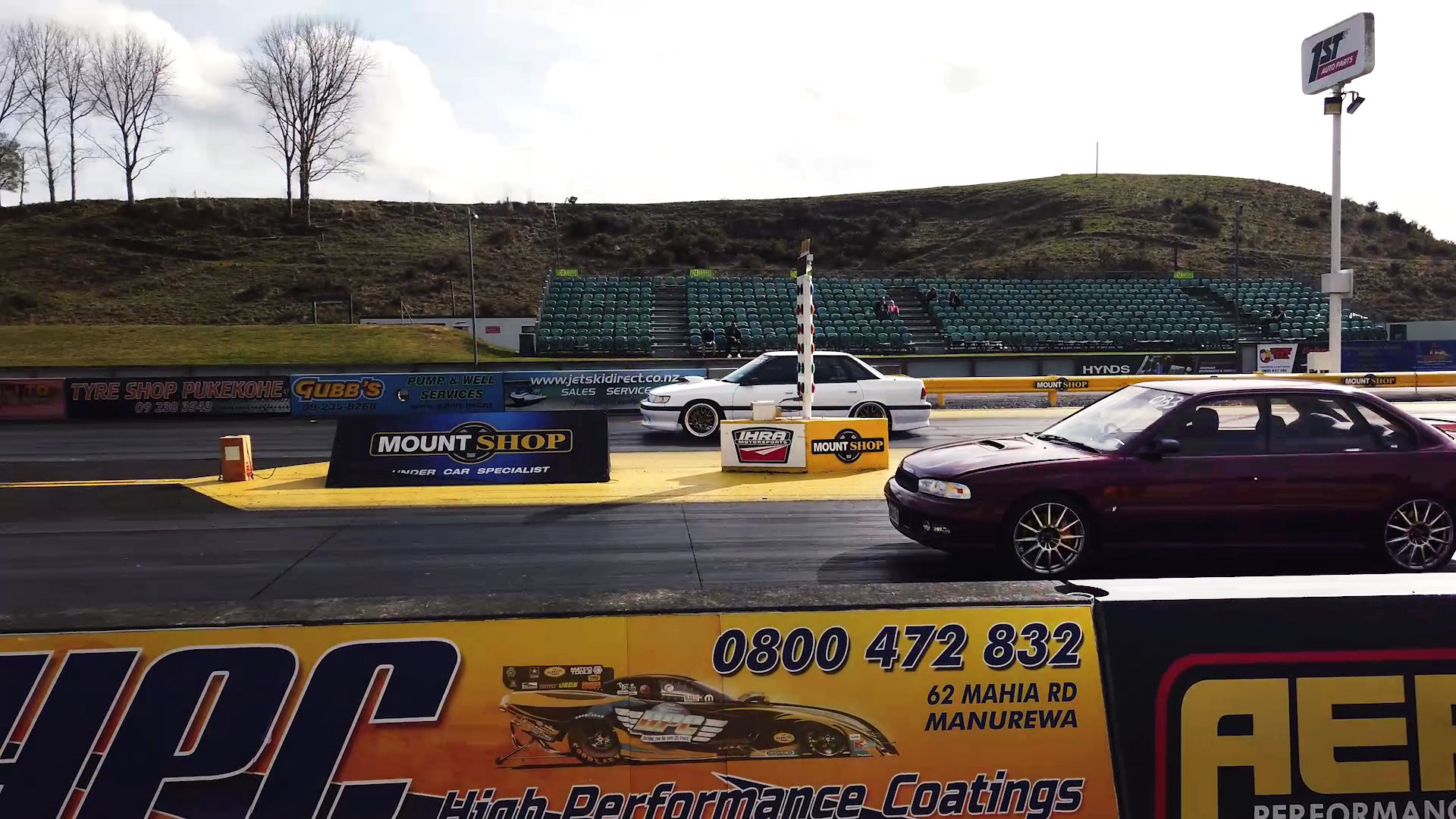 Content Count

95

Joined

Last visited

Days Won

5
Community Reputation
112
Great
Recent Profile Visitors
The recent visitors block is disabled and is not being shown to other users.
I think you have all the answers you need from Dairusire. If you are happy to push an old open deck engine (even if you say your not looking for power) then prepare to have issues later on.

Yeah that was Speed Academy in Canada. I heard there is a GRB STI with a G25-660 in Auckland.

Hi All, I just want to know if anyone here has a Garrett G25-660, I am considering it to replace my TD06-20G in my Legacy. Obviously the TD06 is a lazy bugger and I would like anyone's feedback and opinions on the G25. Please note I am not switching to an twinscroll setup. Yes It will be on flexfuel 98 and E70, bigger injectors and a dyno tune. Also I have seen most videos on youtube already. Its all good and positive feedback, but I am looking for firsthand experience. I know of one person at PBMS that is putting in a G25, but that car is still a while away. This is my Legacy if you don't know.

Everyone is entitled to their own opinion. But everything would fail with a high impact. I don't think there is much to discuss, all of these have been successful in high horsepower applications.

Frankly though, there are too many variables, and It would definitely be difficult getting their tuners to repair or replace a motor after blowing it up. Especially if they did not build that motor themselves or know the complete history of the vehicle. The vehicle was was originally fit for purpose, so a dyno tune is to make it more reliable? but if you are adding more timing, more fuel and more boost it has deviated from its original purpose and specification. This dyno tune was not intended to repair or fix a faulty vehicle. I'd just add that Soichi at ST-Hitec hated tuning cars built at other workshops, again because he didn't build it. He hated getting blamed when cars came unprepared or failed, because of poor workmanship or conditions. My own car was road-tuned, and then serviced and checked all over. before going on the dyno. In the end we only needed 2hours dyno time.

1

I wouldn't try to tune a stock vehicle, and that is the risk of dyno tuning. If they built your motor and setup, and they then blow it up it is a different story. Consumer Guarantees Act covers new products, and I am pretty sure that trying to modify a stock vehicle from standard would void it.

Here is my footage from FlatNats 2019 at Meremere. It was a quiet turn out, but we still made our own fun. Thanks to FlatNats for putting on the event. Thanks to Mattchanics for looking after our cars.

4

Hi All, I want some advice on installing a GD8 quick steering rack into a BD5 Legacy? I would like to know if it's a direct bolt in or we need to cut and shut steering knuckles etc

Thanks for that, I was watching a few reviews, and they said something similar.

Thanks, I've ordered the transmission mount. I will like to see how it goes.

Anyone had an experience with the above?

Hi All, I am considering purchasing this STI GROUP N reinforced transmission mount for my BD5 Legacy with a bugeye V7 STI 6speed gearbox. Does anyone here have any experience with this mount? https://www.rhdjapan.com/sti-group-n-reinforced-bushing-transmission-mount-gd-gg-sg-6mt.html My car is a street car 90% of the time. I have been looking on youtube for feedbacks and reviews - but the increased noise or vibration is not obvious, and I haven't been in a car with it before. This is the solid GROUP N transmission mount. I will probably not buy this one but it's for reference. https://www.rhdjapan.com/sti-group-n-reinforced-bushing-transmission-mount-harder-type-gd-gg-sg-6mt.html Also, I am looking for short shifter kit recommendations. I am leaning towards the GFB short shifter kit - 4003 https://www.pro-wholesale.co.nz/short-shifter-kits-wrx-sti/

You can send it to Mattchanics if you like. They build Subaru engines all day. www.mattchanics.com info@mattchanics.co.nz

If your trying to sell anything, I would expect photos and specific product condition as a minimum. There are many options, such as flickr, trademe or facebook marketplace. Also you should move the post to here: http://www.clubsub.org.nz/forum/index.php?/forum/86-sell-vehicles/ You can put EOI - Expression of Interest

No one comes to mind that is Central. Frankly, you can take it anywhere if it is a basic service. Try to get a place with a courtesy car.
Who's Online

0 Members, 0 Anonymous, 33 Guests

(See full list)

There are no registered users currently online