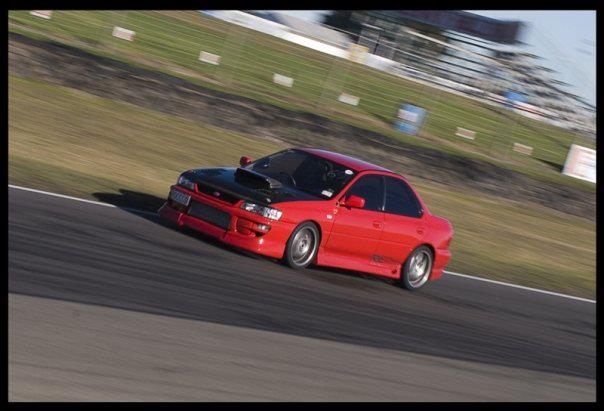 WRXER
Christchurch Member
Content Count

3,786

Joined
Community Reputation
20
Neutral
Recent Profile Visitors
The recent visitors block is disabled and is not being shown to other users.
Finally bit the bullet and got myself some flares coming from the UK, it was that or wide-body...been 10 years going back and forwards on the two. Also ordered a origin-labo gt wing and grabbed a turbosmart BOV to replace my very old/crappy greddy bov... Now just gotta send it off for a re-tune in the mean time and get the last of the gremlins sorted. Then lastly figure out what wheels will fit...

Got the alarm removed, new ignition and key...Then full fluid change and alike, now to look at tuners to do a full check and tune..Running super rich so would love to send it somewhere for some love, was looking at PBMS but I really don't want to send it all the way to Puke and back when I live in the North Shore. But is good giving the old wrx a spin after all these years.

I can't see anything either lol finally back again

Hasn't been an issue for me for the same model, but then again I don't drive around in the middle of the night boosting it hard etc etc

My V8 sti keep it open as my daily, as what is said above from my times on the track the back can have a nasty snap oversteer otherwise.

2 02 V8 STI - Daily 94 v1 WRX - Track Hack

Reaction Racing I would recommend, but as above what Marky said...Tune costs approx $1000 maybe more maybe less depending if any snags are hit. My last one was $1400.

Got a v8 sti, would love to get a v10 sti

I've emailed the tuner for details to find out, I assume so....Yup keen for a trackday, just to stretch the legs and start working out any gremlins that are still lurking...

Yeah mate, will do some searching and find out...Glad to hear the results look promising, from my novice brain reading it looked like it did the trick and the tuner had no issues. Still got to do the bum test with it and see how it goes.

Thankyou haha think thats the one

It's a TD06, been so long I have completely forgotten the specifics...so busy searching it now on CS as bought it off Gotasuby years ago.

Got my track gc8 dropped off finally Here is the dyno..too quiet for my liking so exhaust is first thing to change. The dyno sheet for those that are in the know...I am for one not one of them lol I just want to hit the track and back up to speed in a literal sense.

Got my sti it's service the other day, thats about it..Heading to Hamilton so my first kinda road trip out of Auckland with it.
Who's Online

0 Members, 0 Anonymous, 37 Guests

(See full list)

There are no registered users currently online